It's difficult to know why I became so passionate about music, and how it became my career as well as my hobby and passion.
I can't sing, or play an instrument- though I was once Head Chorister and I did play Tenor Recorder in a school orchestra!
I suppose if there was once person that influenced and encouraged me, it was my Dad.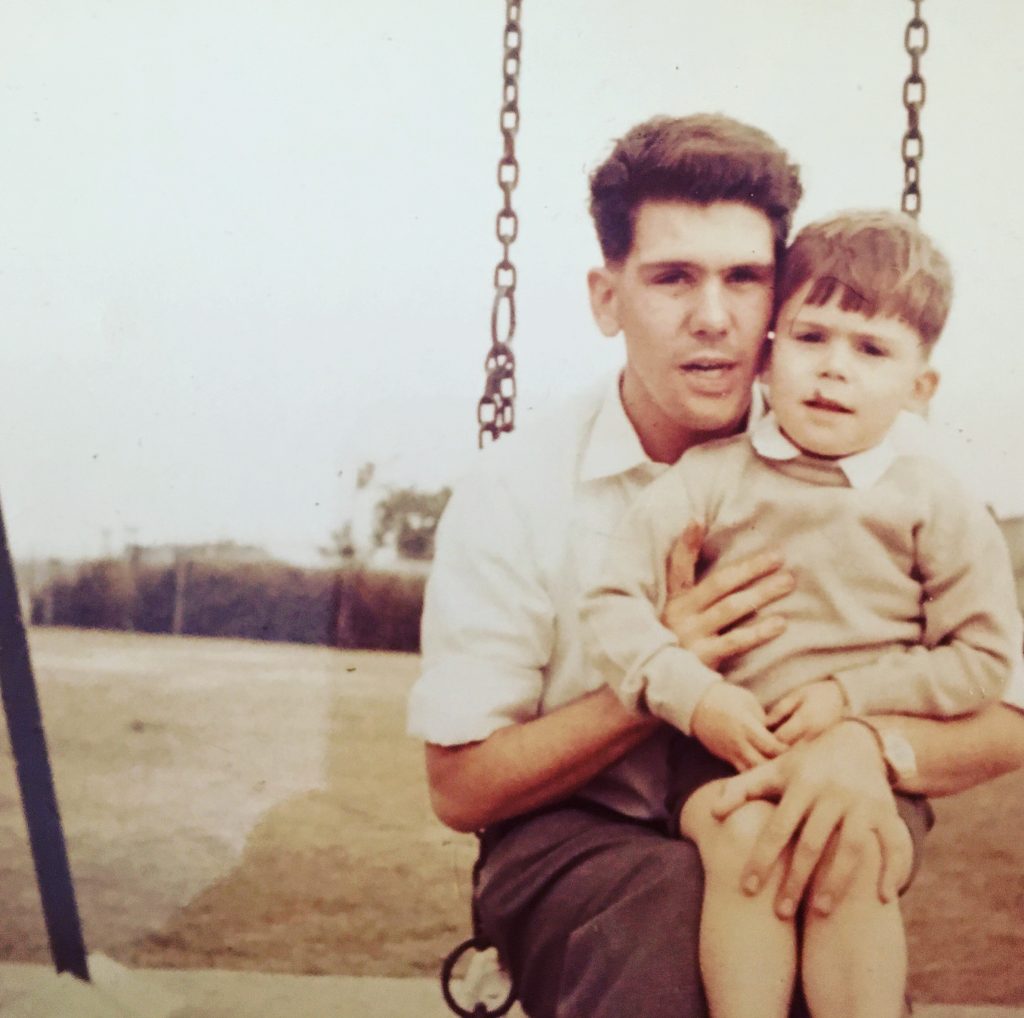 Dad was a war baby and in his youth, a Teddy Boy. He went to see Bill Haley on his UK tour in 1957, shortly before he married my Mum, and I arrived on the scene.
Although Dad soon lost his quiff once he joined the army, he always made sure that was music in the house – we had a record player and plenty of vinyl ( most of which I inherited)
And every Sunday we spent time as a family with the radio on listening to BFPO Radio. To this day I still refer to certain records as Sunday tracks, so associated with that day they became in my mind – I Wanna Hold Your Hand, All my Loving, My Boy Lollipop, Stranger On The Shore are the tracks that immediately come to mind.
Dad's tastes in music became very eclectic once he settled down with a family. He still loved his rock & roll – his collection contained a number of Chuck Berry albums, as well Johnny Cash, but also soundtrack albums like War of The Worlds, soul albums including Mary Wells, popular classical from the likes of Waldo de Los Rios, most of the Beatles albums – and maybe most bizarrely a large number of the mfp releases Hot Hits and Top Of The Pops. These albums were hugely popular at the time, the earliest compilation albums containing all the most recent hits – but sung by session musicians not the real Artists. Elton John was one of many singers who cut their musical teeth on these albums, which were hugely popular – and cheap, at the time. The album covers became iconic – using Page 3 style "glamour" models to promote the music inside 😊
So music was always in the house – on the radio – and on TV, where Thursday night was always Top Of The Pops night! In the early 70's Glam Rock was emerging and the likes of T Rex, Sweet, Suzi Quatro, Wizzard, Gary Glitter were the Artists that excited me the most. And of course, David Bowie! ❤️
https://youtu.be/mYtRp9UNx8Y
One afternoon I returned home from school and Dad mentioned that he had bought me something, and that it was upstairs in my room. Laying on my bed was an album. Not just any album though. It was The Rise and Fall of Ziggy Stardust and the Spiders from Mars
And it changed my life!